There's a lot more to running a plumbing business than just fixing pipes – you also need to make sure you've got a steady stream of customers. To do this, you need to be using the right plumber marketing ideas and strategies.
With the right approach, marketing for plumbers can be easy. You just need to know what strategies to focus on to reach your customers.
Follow our guide on the 18 most effective plumber marketing ideas that will help you reach more local customers and grow your business.
1. Optimize Your Google My Business Listing
One of the first things you need to do when setting up your plumbing business is creating a detailed Google My Business (GMB) account. When somebody searches for a plumber in their area on Google, you want your business to appear on the map under the search bar and have all your plumbing company information available in the box on the right-hand side of the search results. Like this: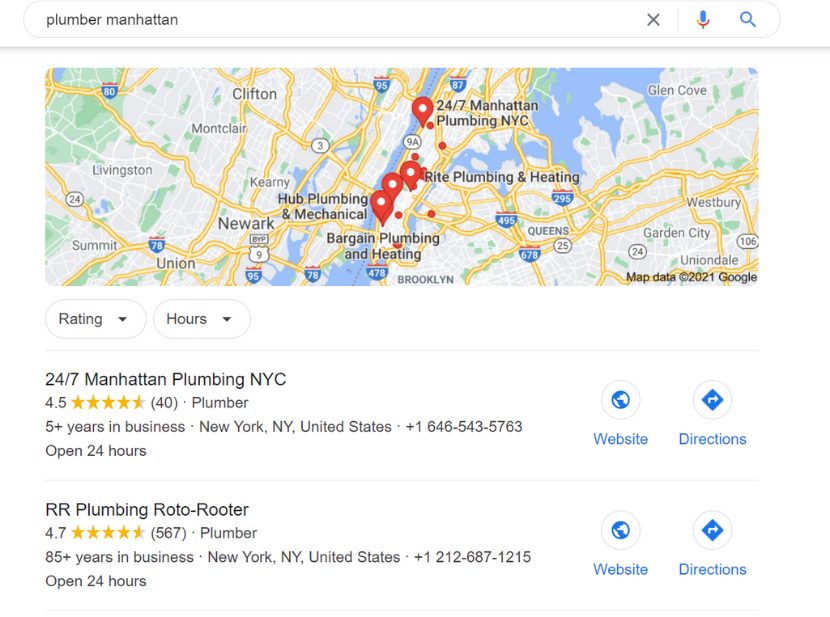 And this: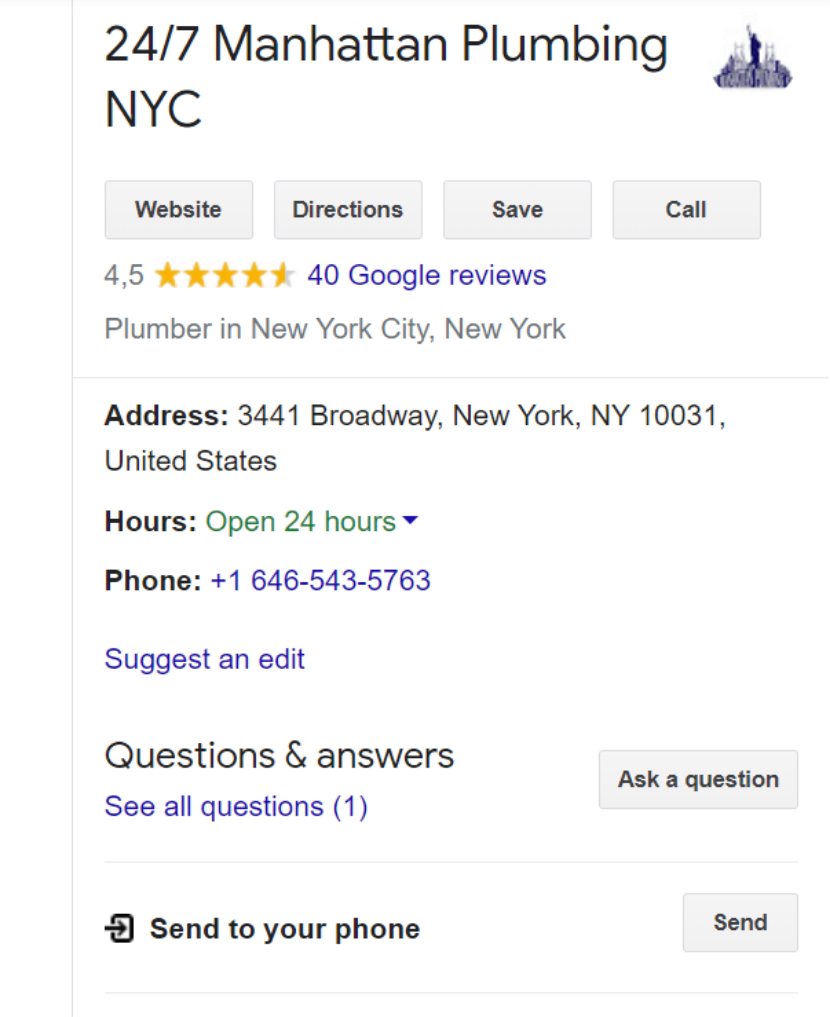 GMB is Google's business directory, so having a strong presence here is really important for your local SEO. A good GMB profile makes it easier for customers to find your business, access the information they need, and get in touch with you. The more optimized your account is, the more visible your business will be online.
Plumbing companies need to make sure that their Google My Business account is up to date with as much relevant information as possible. This needs to include your:
Business address
Service areas
Business website
Phone number
Email address
Up-to-date photos
Operating hours
A short description of your plumbing business
When you set up your GMB profile, you will need to choose which categories your business falls under. You can choose up to 10 categories that need to be relevant to your business. Once these categories have been chosen, you will be able to add additional attributes to your Google My Business profile. To do this, go to Info and then Add Attributes. Now you can choose various attributes that match your plumbing business, such as "online estimates" or "onsite services".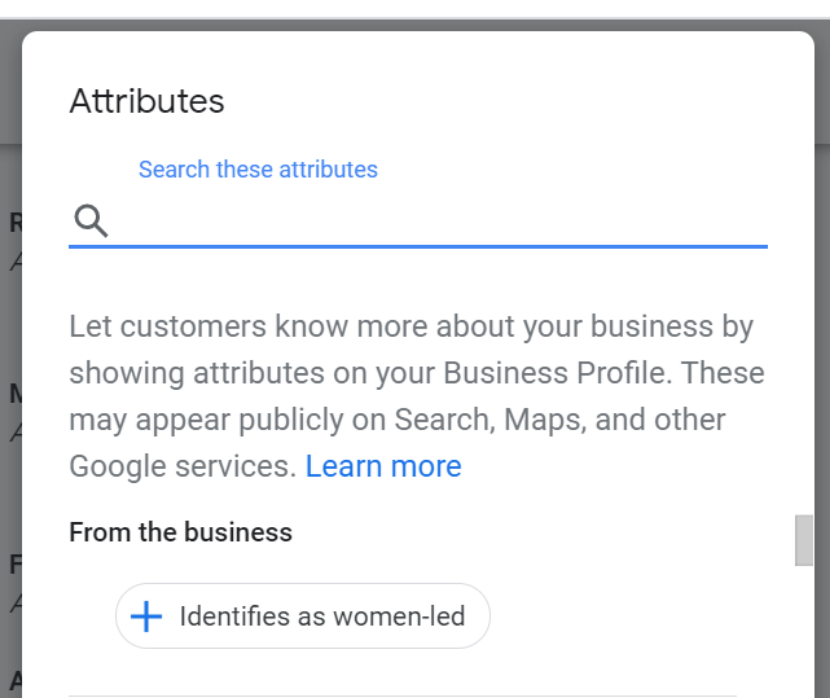 2. Make SEO a Top Priority
What's the first thing someone does when they want to find a plumbing company? They Google it.
SEO is one of the most important parts of your plumber marketing strategy. If you're ranking at the top of the right search queries, then you will get loads more clients. If you don't have good search engine visibility, then you'll be losing a lot of business to your competitors. It's that simple.
So, how can your plumbing website rise to the top of search engines? Here are a few important SEO best practices that you need to apply to your plumbing website.
Optimize your website for the right keywords. You need to understand what keywords are most useful for your plumbing business (ie. the keywords that your potential customers are typing into a search engine) and apply these to your website. For example, you could include "24-hour plumber Perth" on your plumbing website instead of just "plumber based in Perth". If you focus on the right keywords and optimize your website properly for them, you will gain great rankings on search engines for search terms that matter to your business.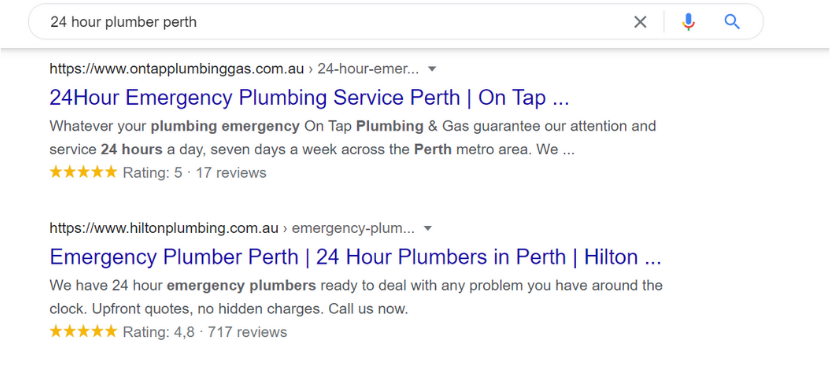 Include local keywords. Plumbing is a local service, so you need to make sure that your website is optimized for area-specific keywords. Don't just write "24-hour plumbing services" on your homepage. Instead, write "Perth's most reliable 24-hour plumbing services". The more area-specific, local keywords you use, the better.
Optimize your Google My Business account (again). We've already covered this, but let's just stress again how important this is! Here's a quick example of how useful your GMB account can be for SEO. If your account is properly set up for your location, then you can appear in "near me" searches. Like this: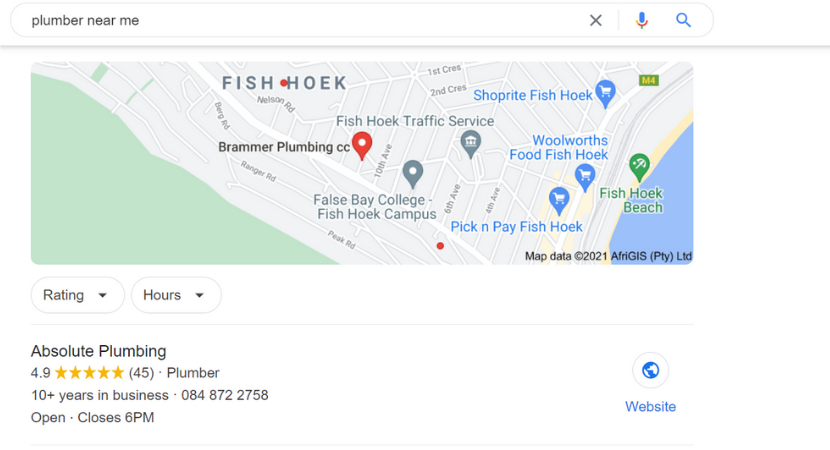 Build up your authority online by blogging, getting backlinks from other sites, and posting useful plumbing content. We'll get into this in more detail later on.
Get your on-page SEO right. Besides publishing great content for your plumbing company, you should also pay attention to things like optimizing your meta tags, page titles, and image alt tags for the right keywords.

How Do You Find the Right Keywords for Plumbing SEO?
To win the search results, you will need to know which keywords are most important for your plumbing company. You're probably wondering how to do this, right?
There are plenty of great SEO tools out there to help you with keyword research. These include Ahrefs, Moz, Ubersuggest, and Google Keyword Planner to name a few.
Different tools all of their own keyword research processes, but they all follow the same general idea. You type in a keyword that relates to your business, such as "plumbing" or "plumbing Perth". You can then access a list of keywords related to this keyword. This could include things like "cheap plumber" or "emergency plumber". Choose keywords with a high search volume that match your plumbing business, and incorporate these into your website.
Make sure that you choose keywords with the right user intent. For example, you don't want to rank for "plumbing courses" if that's not what you offer.
3. Create Different Landing Pages for Your Services and Locations
When developing your plumber marketing ideas, you need to have unique landing pages for every service your business offers. You should also have a landing page for every location you cover. Again, this is important for search engine optimization and appearing on top of search engines for the right terms that match your services.
Let's say your plumbing business offers emergency plumbing services, installations, and gas fitting. Set up a landing page for each of these services, and target the right keywords for each one. This way, when someone searches for "gas fitting" or for "emergency plumbing" your plumbing company will have a relevant landing page that shows up. Of course, this also applies to different locations that your service.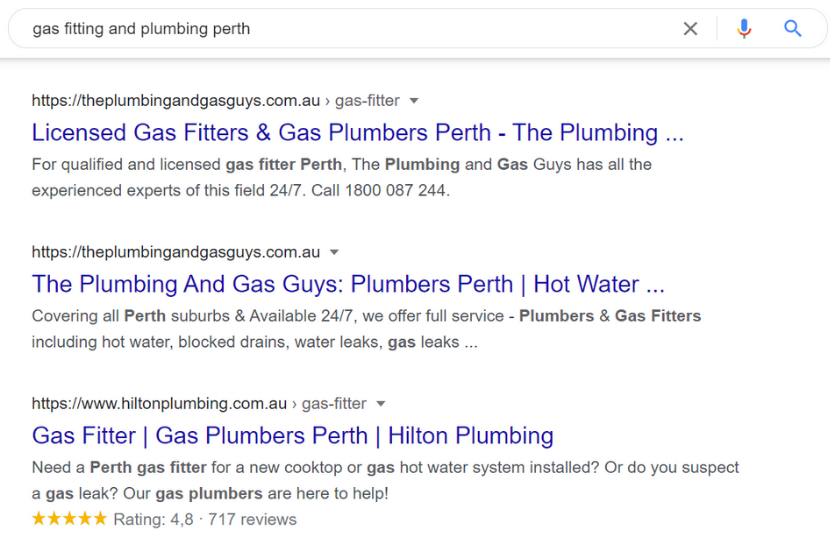 With a tool like Wishpond, you can build easy drag-and-drop landing pages for your business. These can be optimized for mobile in one click, making it way easier to improve search engine optimization and grow your plumbing business.

4. Use Paid Advertising Targeted at Your Area
Paid advertising is one of the most effective plumber marketing ideas. If your plumbing business is struggling to get enough organic traffic, then you can always run PPC ads targeted at the right keywords. These ads will help your plumbing company to achieve the top spot on search results, which should help to bring you plenty of new customers.
Google Ads run on a pay-per-click (PPC) basis. Pay-per-click means you bid on a specific keyword related to your ad, set an ad budget, and only pay each time a person clicks on your ad. You can use paid advertising to target a very specific audience. You can also measure the results effectively to make sure you're getting a good ROI.
When running ads for plumber marketing, you'll want your ads to be based on location. Focus your ads on direct intent keywords (like "plumber near me"). Include your location in your listing, and add in location data when setting up the ad. This will allow your plumbing business to target relevant customers in the areas that you service.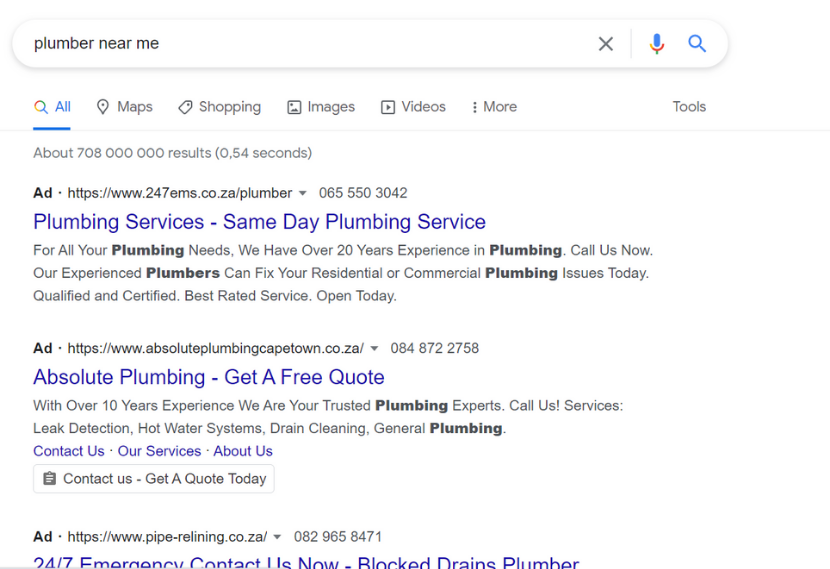 5. Use Email Marketing to Build Customer Relationships
An important part of digital marketing is building relationships with your existing and new customers. Email marketing is one of the best ways to do this.
Your plumbing company can use email marketing to send out updates, newsletters, notifications, and more. A good digital marketing strategy for plumbing companies is to send out a coupon to certain email subscribers.
Email marketing can help plumbing companies to connect with their customers and build relationships with them – something that's very important in this trade. It can also be used to attract and convince potential new customers to choose your plumbing business.
With the right email automation tool, you can easily send out personalized emails while you focus on running your plumbing business.

Here's a great example of how plumbing companies can gather more plumbing leads and keep their customers updated with email marketing.
6. Manage and Gather Online Reviews
Positive online reviews will make a huge difference to your plumbing company. People want to know that they can trust your plumbing service, and having good reviews from happy customers will go a long way in growing your business.
Most customers choose a plumbing service based on reviews and referrals. If plumbing companies give new customers the confidence to trust them, they will end up receiving far more calls.
So, how do you get happy customers to leave online reviews? Here are a few strategies:
Send customers a follow-up email after you have finished the plumbing job, and ask them to leave a review.
Use tools to incentivize referrals and reviews
If the customer is happy, just ask them nicely to leave you a review. This usually works.
Reviews don't cost your business anything, and a lot of positive reviews could end up being far more powerful than paid ads.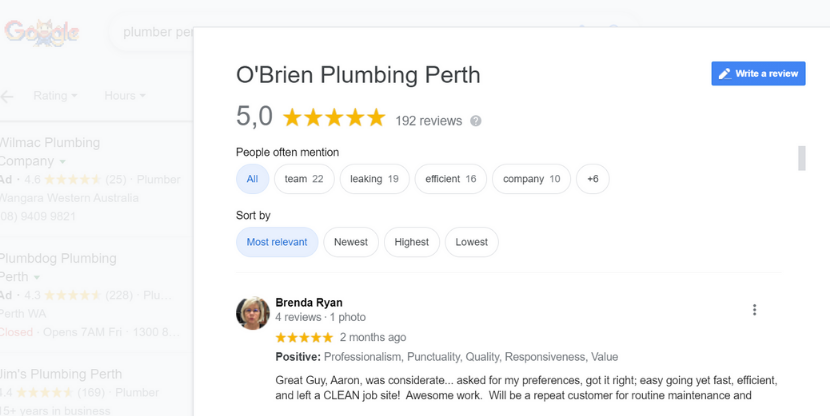 7. Be Visible on the Right Social Media Channels
Social media forms an important part of your plumber marketing ideas. It can help to boost brand awareness and bring you more plumbing leads. When it comes to plumbing marketing, a lot of businesses don't get their social media channels right.
Firstly, choose the right social media channels for your plumbing business. Facebook will probably be your most useful channel. Instagram can be a good place for your business to post interesting or helpful content, like plumbing reels. Twitter is a great place to engage with your community, offer customer support, and send out updates in real-time.
When it comes to marketing for plumbers, there's no need to have loads of different social media channels. Just stick to the best ones for your business and do them well. Spend time engaging with customers on social media, responding to comments and questions. This is an important part of plumbing marketing to improve your reputation. You can also use your Facebook page to accept positive reviews.
Here are some things that plumbers can do with their social media marketing to increase their customer base:
Run a social media giveaway (more on this later)
Post coupon codes and special promotions
Share images of impressive jobs that you've done
Share informative plumbing videos
Share DIY plumbing videos
Post memes, helpful tips, and entertaining content relating to plumbing. This will help your followers remember you, which will make them call you as soon as they need a plumber.
8. Create and Share Plumbing Content That Shows You're an Expert
If you want to improve your online presence as a plumber, then you need to become a recognized expert in your field. Effective plumbing marketing should involve content marketing. This includes blogging, video marketing, posting social media content, and more.
Blogging is one of the most popular approaches for any type of business, and it can certainly help to improve marketing for plumbers. You can use your blog to publish all kinds of plumbing-related content that could be useful to your customers. Of course, this should relate to your business. Topic ideas could include things like "What to do if your geyser bursts" or "How much money can solar water heating save you?".
These articles should also be SEO-friendly to help your business rank on search engines and attract more customers. A great blog can help to increase brand awareness, get your website more backlinks, and position your business as a trusted expert. Of course, your content can also be published on other channels, such as YouTube.
9. Add Your Business to Local Directories
Another important way to increase your brand awareness is through local listings. Besides Google, customers also search for businesses on trusted local business directories. These include sites like:
Customers tend to trust plumbing companies more when they're listed on these directories. So add your business to as many relevant directories as possible. Make sure that you include up-to-date information in these listings that matches the information on your website and Google My Business account. Always include contact details and a link to your website.
10. Host a Social Media Giveaway
Social media contests and giveaways can offer amazing results with marketing for plumbers. Plumbing companies can use giveaways to generate more leads, increase their reach to a wider audience, and boost their popularity online. With the right social giveaway tool, you can gain more referrals, increase social media engagement, get more followers, and more.
Of course, your giveaway will need a prize. You need to make sure that this appeals to your target audience, and gives people enough incentive to enter. Prizes could include a free installation, a plumbing voucher, or some kind of cool plumbing-related product.
Each time someone enters your contest, they will give you their email address. You can add these email addresses to your leads database, and use them for your digital marketing strategies.
11. Accept Bookings Online
If you want to get more bookings, then you need to make it easy for customers to get in touch with you and schedule your services. A smart solution for plumbers is to accept bookings online, directly from their websites.
Plumbers can publish calendars on their landing pages. New customers can click on the plumbing website, choose a time and date on the calendar, and easily book the plumber's services. This saves loads of time compared to taking bookings over the phone or via back-and-forth email conversations. It makes it easier for the customer to book a plumber (which results in more bookings), and it makes it easier for plumbers to manage their schedules.
All you need to do is use the right appointments tool, integrated with your landing page builder, and publish a calendar based on your availability. Now your schedule and booked services will be automatically managed.
12. Engage With Communities Online
Social media marketing isn't only about publishing content. It's also about engaging with people and connecting with potential new customers. Plumbers can improve their online marketing strategies by joining online communities and connecting with people.
As a plumber, you could join community groups on Facebook listing local businesses. These are excellent places to get in touch with your exact customer base. You could use Quora for marketing to answer plumbing-related questions if you want to increase your authority and get more traffic to your blog. You could use Twitter to answer customer questions and provide customer support. These are just a few examples.
For your online marketing strategies to achieve the best results, we recommend scheduling some time every day to just engage with your communities online, respond to queries, comments, and conversations that relate to your business.
13. Make Use of Facebook Paid Advertising
Facebook paid ads are one of the best ways to target a very specific local audience. Plumbers can use hyperlocal ads to target the exact area where they operate. This is an excellent local marketing strategy that offers easily measurable results.
When you set up hyperlocal, or local awareness, ads on Facebook, you can choose the exact zip code and location of people who see your ads. You can also customize your audience to make sure that your ads only reach the right people.
Go to Ads Manager on your Facebook business account, click Create Ad, and choose Reach People Near Your Business or Local Awareness. Now you add in your business address, and you will see a map outlining a radius that your campaign will reach. You can customize this radius so that it reaches your exact target audience.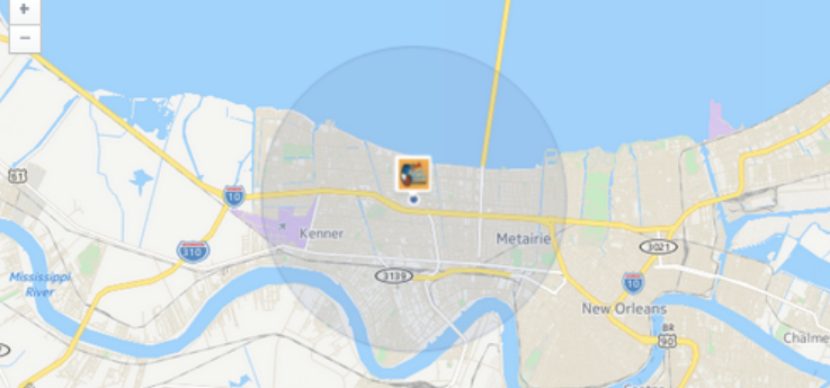 14. Partner Up With Local Contractors
A great tactic to help anyone in the plumbing industry increase their customer base is to partner up with other local businesses. This could include a local contractor company.
Look for a reliable contractor in your area with a great reputation, and reach out to them for a partnership. Each time they take on a project that requires plumbing, they will recommend your plumbing company to the client. Whenever you do a plumbing job that requires a contractor, you recommend them to the client. This creates a win-win situation for both parties and it can help you be chosen for a lot more new jobs.
You could also offer a joint discount, where anyone who uses the services of both companies gets a discount.
Of course, you will need to make sure that you choose a business like yours that takes on projects at a scale that you can handle. You will also need to have a good working relationship with the contractor, where you really deliver on their recommendation.
15. Offer Referral Discounts
Referrals are one of the best marketing strategies for service providers. All you need to do is offer some kind of incentive, like a discount voucher or free call-out, to anyone who refers you to a new client.
Offering referral discounts can get your customers sharing your business, which helps your plumbing business reach a much wider audience. People are also more likely to trust referrals made by their friends, so there's a good chance that referrals will result in customers.
You can email a referral offer to your customers once you have finished a job. This is easy to do, and it could make a big difference.

16. Join a Home Owners Association in Your Area
Look for a homeowners association in your area and see if they have a dedicated plumber. In many cases, these associations just search for the nearest plumber in emergencies and don't have someone on-call. This could offer a great opportunity for your business.
Reach out to these associations and put your business forward. To do this properly, you will probably have to do a fair bit of community networking too. Attend local meetings and events, and speak to the homeowners about plumbing. If you can offer helpful plumbing advice to local residents, and build real relationships with them, they will certainly remember you next time they need a plumber.
17. Use Online Forms to Request Your Service and Provide Quotes
A great online marketing idea is to make use of online forms to assist your customers. You can publish simple forms on your website to help customers book a free quote or request your services. This makes it easier for customers to get in touch with you, and it helps you gather leads.
Each time someone fills out a form, you will be able to capture their contact details. You can add this to your leads database, and send out marketing communications to them. Gathering leads should make up an important part of your marketing plan.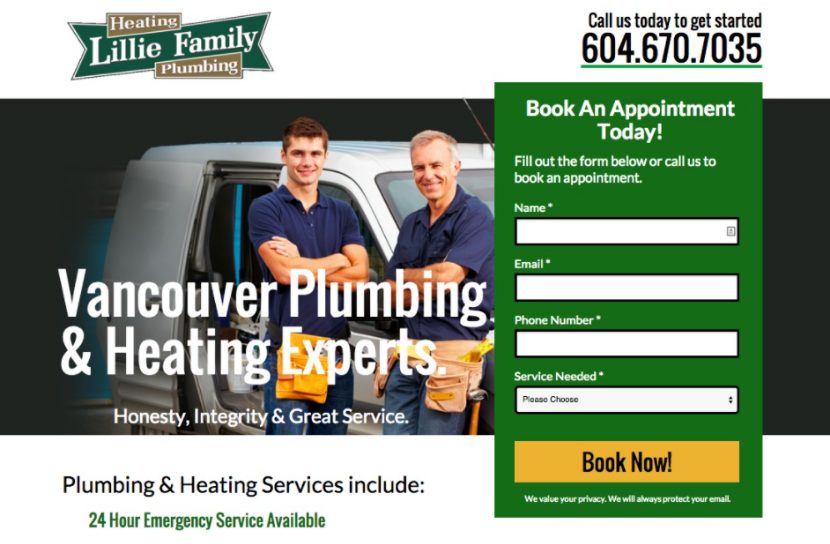 18. Focus on Excellent Customer Service
Finally, it doesn't matter how good your marketing plan is if you're not offering excellent customer service. Great customer service helps you gain a better reputation, which affects your word-of-mouth marketing, reviews, and referrals.
As a plumber, you shouldn't just be focused on providing quality services. Plumbers deal with people and offering a positive customer experience will go a long way.
Always be friendly and polite to your customers. Make sure that they can contact you easily (always answer your phone), and don't leave any emails or requests without a response. One of the best plumbing practices is to make sure that your customers are happy after a job, instead of just getting the job done.
Great customer service makes a huge difference to your reputation. This is something that no marketing company can do for you – you will need to focus on your customers with every job.
Plumbing Marketing Done for You
Want to improve your marketing and online presence, but don't have the time or expertise to make it happen? We get it, running a plumbing business takes a lot of work. That's why we offer expert marketing services to help plumbers reach more customers.
With Wishpond, you can access all the tools your plumbing business needs for success, along with a dedicated team of marketing experts to create and manage campaigns for you. Book a demo today to see how we can help your plumbing business achieve its marketing goals.

Conclusion
Is your plumbing business utilizing these marketing ideas? Finding new customers and building a strong online presence is an essential part of running a plumbing business. This is something that a lot of plumbers don't get right.
Plumbers have plenty of opportunities available for marketing. The options above are some of the most effective strategies to help any plumber grow their business. Follow these tips, and reaching more customers will be easy.
Related Content