I use these low cost marketing tools every day! It's how I can do marketing on less than $17 a day!
In the beginning, marketing was expensive. If you wanted to look like a real business you had to throw money at designers, writers and technical people to do even the simplest things. The problem was, small business owners and entrepreneurs didn't know about them. That's why I created DIYMarketers — to show you how to do BIG marketing on a small budget using the best low cost marketing tools.
But over the last decade or so, there has been such a proliferation of wonderful tools and resources for small business owners that the pendulum has swung the other way and folks are having a heck of a time deciding on what tools to use, how much to spend and how to use them.
So welcome to our Favorite Things? list for 2016! ?These are all the tools I use and recommend for small businesses all in one place. These are all tools my team and I use daily. It is NOT inclusive by any means, but I think it will get you started.
If you have a favorite tool – PLEASE add it in the comments and we will keep updating this article to reflect any new marketing tools.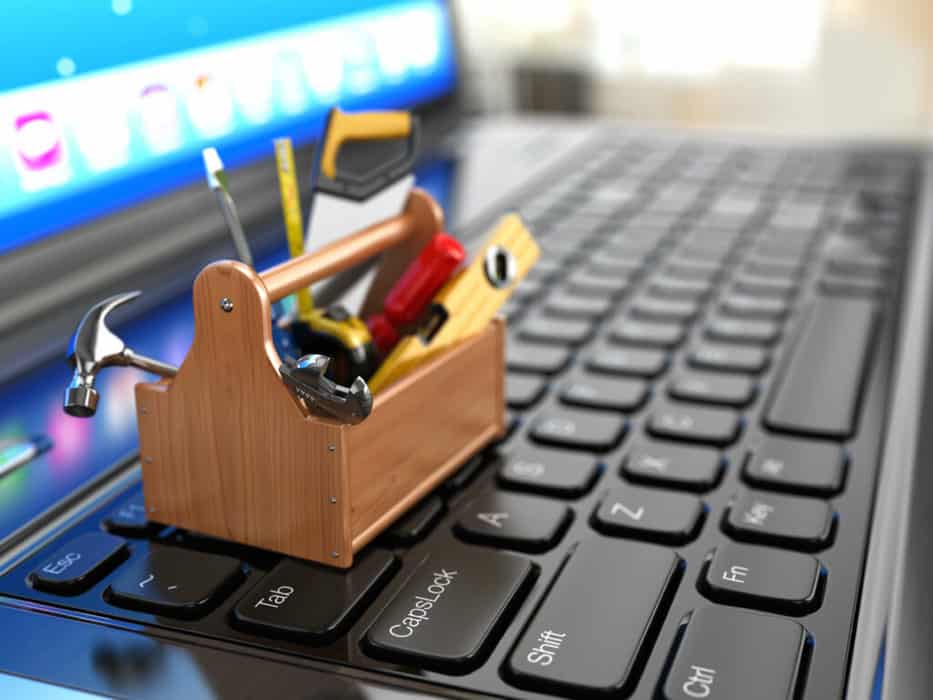 WordPress Hosting
When people are looking for low cost marketing tools, they don't often think about website hosting. But, believe me, your hosting provider is a critical element of your marketing. These are the WordPress hosting providers that I recommend.
WordPress Themes
Your WordPress website is, by far one of the most critical low-cost marketing tools in your arsenal.
Low Cost Marketing Tools for WordPress Web Sites, Blogging Themes and Landing Pages ($367)
OptimizePress allows you to create pages to convert your website traffic such as landing pages or a webinar registration page. You can build and edit these pages yourself with their customizable templates. Other benefits include drip feed content? where you can sequentially deliver your member content over weeks from the member join date or create special product ?packages? you can use to protect specific content so only those with that package attached to their membership get access.
ThriveThemes are WordPress themes and plugins that are built to make your website convert more visitors into subscribers, customers or clients. Along with a selection of conversion focused themes, they also have conversion optimized landing pages and the only WordPress list building plugin.
Wix allows you to create beautiful, professional and functional websites without any coding knowledge. There are little creative limits in maneuvering content and the layout of your online business presence.
Low Cost SEO Tools and Link Building
SEO is constantly changing and this year has been no exception. As a small business owner though, it can be difficult trying to keep up on the latest trends, effective strategies and best practices. Here are a few SEO tools that will help you to more effectively drive targeted traffic to your website.
SEO Software
Digital Marketing How-To's ($456)
Digital Marketer is a resource that provides ?execution plans? such as Facebook Social List Building? and Google Adwords Set Up Plan?. These plans tackle every topic from traffic and conversion to engagement and office hours.
Blog Title, Headline and Topic Generators (FREE)
For those times that you need a great title to match your blog post or need a title to provide you with some content inspiration, turn to Tweak Your Biz Title Generator. Simply type in a search term such as marketing? and they will generate results in everything from list format ( Apply These 5 Secret Techniques to Improve Marketing?) to a question format ( Are You Embarrassed by Your Marketing Skills? Here's What to Do?).
This topic generator is essentially Mad Libs for blog content inspiration. This tool will provide you a title outline which you can then customize with your own relevant keywords.
Enter 3 nouns that you would like to write about and HubSpot will come up with a week's worth of relevant blog post titles in seconds.
Simply enter a subject to generate content ideas, many of which are humorous like What the Amish can teach you about social media? or Save your marriage using only social media?. If anything, these topics will get your creative thoughts flowing and help you come up with content that will get your audience's attention
Enter a keyword and describe whether it is an industry, event, brand/product etc. to create a customize blog title.
Kill writer's block AND generate SEO friendly blog titles; write for people and search engines with Inbound now. This blog title generator has you ?fill in the blanks? with relevant keywords and then generates title ideas.
Upworthy Headline Generator

– This is a parody, creating Upworthy-style articles but will give you some inspiration ?to play with to create your own content. Here's one we got: ?Try Not To Punch Your Monitor When You Listen To The First Word And The Second Sentence?. What could it be?!
Outsourcing What You Aren?t Good at, Don't Know How to Do or Don't Want to Do
Connect with top freelance professionals from San Francisco to Sao Paulo. Use Upwork to hire one part time writer or an entire team of programmers on an hourly basis or on a fixed rate.
Another outsourcing option focused on multimedia functions, such as VAs, graphic artists, web designers and developers. VirtuDesk avoids the costs of facilities and supplies when hiring people to work on-site and taps into the Philippines as a premier choice for offshore staffing.
A two sided marketplace where you can buy and sell a variety of digital services including writing, graphic design, video editing and more. Services start at $5 (hence the name) but can go up to thousands of dollars.
Submit a design brief with what you need such as a logo or packaging design and choose how much you will pay. Get dozens of designs submitted by designers to your contest?. All you have to do is choose the one you like the most!
CRM ($180)
A Customer Relationship Management ?platform with the goal of turning relationships into revenue. Nimble tracks the complete history you and your contact share on EVERY channel. Set Stay in Touch? reminders and even analyzes shared interests (topics, keywords) to tell you why any contact if of interest and relevant to you to name a couple of its features.
Email Marketing ($228)
Research and Feedback (FREE)
Survey software for everyone but also used by major brands such as Samsung, Toyota, Hyatt and the United States Postal Service. Quickly create your own surveys or copy a professionally written survey template, collect responses and analyze results with QuestionsPro's full set of reporting features.
A free and easy tool for getting user feedback and data. Collect knowledge about your websites visitors, measure usability and gather visitor demographics. USe a ?ready-to-go? survey or customize with your own logo, colors and questions. 60+ languages available!
Videos (FREE)
Low Tech Lead Gen Marketing Tools (FREE)
Social Media Management ($900)
Tweet like a pro with TweetDeck. Organize and build custom timelines, keep track of lists, searches, activity, all in one interface. Create searches to track topics, events and hashtags and refine the results with filters.
Posting on all social channels –

HootSuite

(Free version and $10 per month pro)
Use Hootsuite to manage all your social networks and schedule messages for future publishing to see a wide scope of your social media activity. Find out what your audience is saying about your brand, engage them and see an in-depth view of how well your social media efforts are being received.
Creating Images for Social Media and Blog Posts (FREE)
PicMonkey is a photo-editing platform that takes your pictures further. Their creative graphic design and editing tools allow you to take your images to new heights.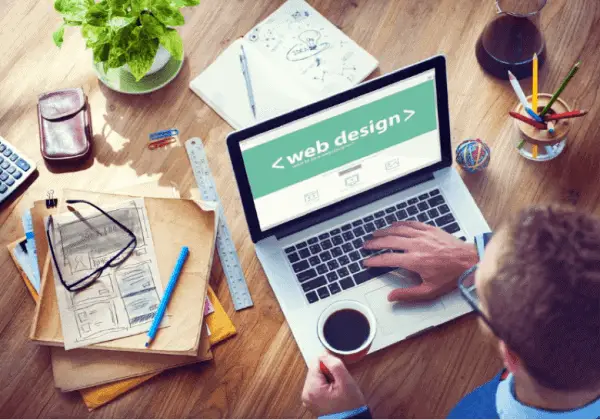 Running Your Day to Day Business ($500/yr)
Google Apps

for EVERYTHING

Google Drive (1 TB @ $10/mo)

Inbox for Email

Calendar

Tasks

Scheduling Meetings –

ScheduleOnce

(Free)
Create a booking page for customers or prospects to schedule meetings,demos and consultations or training sessions. Customers can book on your page from any device and the meeting is then added to everyone's calendars.
Quickbooks takes care of most all of your bookkeeping taking some items off your to-do list like data entry, pile-ups and paper to track.
Wave Accounting is fast and easy accounting for small business made specifically for entrepreneurs, freelancers, consultants and small businesses with 9 employees or less. Connect Wave securely to your bank account, Paypal or other sources of data and transactions appear in one location.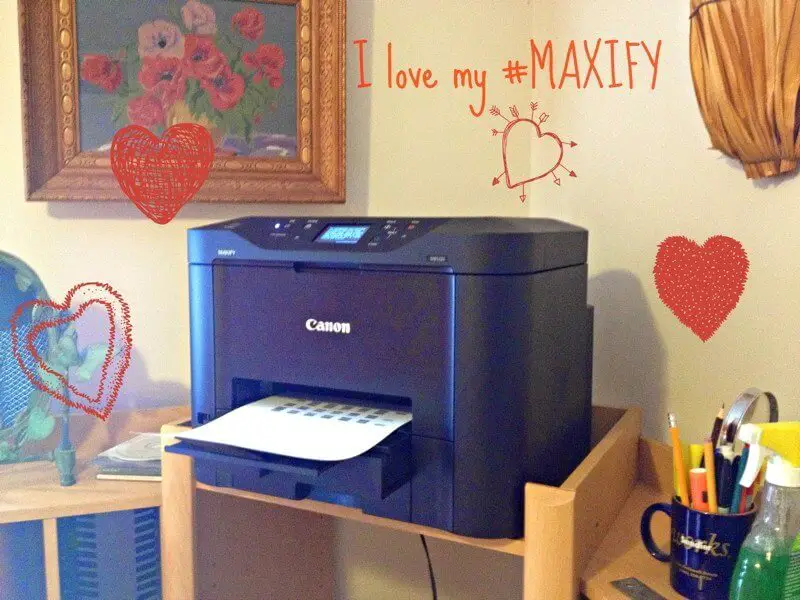 Get reliable, high speed, cost-effective printing solutions designed with features to give you the power to work faster and smarter.
Business Cards –

Moo.com

(200 cards for $197 includes tax and shipping)
Hand out stunning business cards and even order a pack with a different photo or design on every business card. It's a real conversation starter!
Project Management –

Trello

(Free)
An easy, flexible and visual way to manage your projects and organize most anything including your business.
---
52 of The Best Low Cost Marketing Tools for Every Small Business
was first posted on September 12, 2023 at 10:13 am.
©2022 "
DIYMarketers
". Use of this feed is for personal non-commercial use only. If you are not reading this article in your feed reader, then the site is guilty of copyright infringement. Please contact me at kostabinovps@gmail.com