These days the first thing Dutch fundraiser John van der Vlies of Keystone Consultancy does each morning is check the GPS coordinates of shipping container packed with 400,000 Christmas angels and bound for Rotterdam.  .
When I Skyped with John two days ago to check on supply chain and delivery issues in Holland he showed me the card with a tracking number and pulled up digital map showing  the container's whereabouts.  (As I write this the choir of angels is due to arrive in Rotterdam on December 6 and will therefore reach his client's donors in time for Christmas. )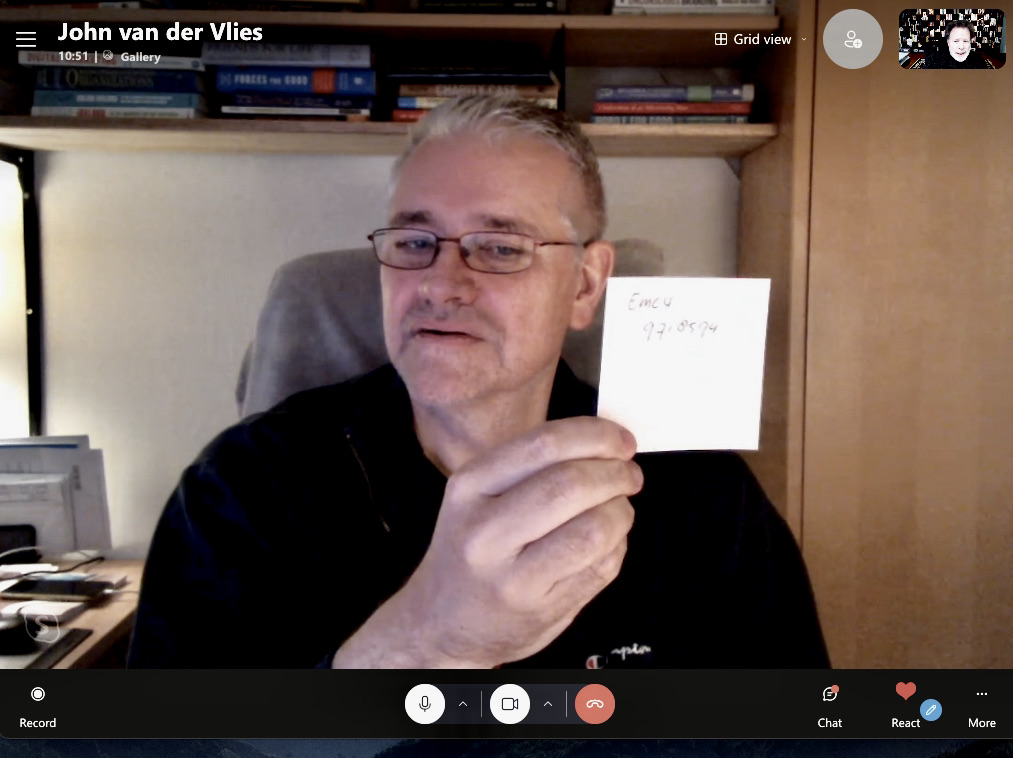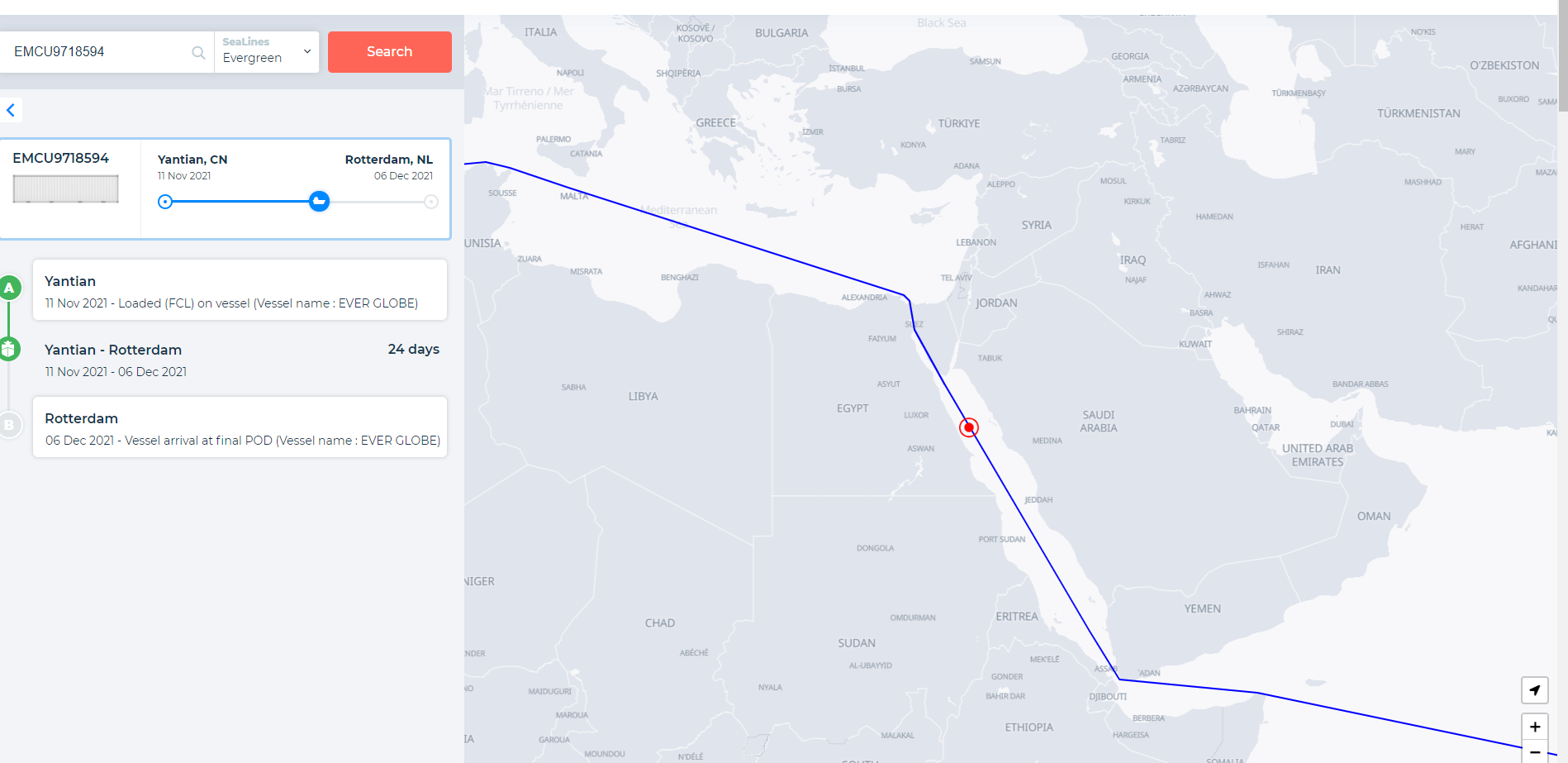 John's not alone.  But thanks to a thoughtful supplier who affixed the GPS tracker on his container John doesn't isn't in the guessing game being played this year by many fundraisers whose premiums are at sea or bobbing somewhere at anchor waiting to be unloaded.
As we noted at the beginning of November in Free the Plush Toys and Tote Bags 2021 – and, most probably 2022—will be years of supply chain woes.  Especially for fundraisers who use direct mail.
After catching up with John I contacted Carolyn Angelini,  Director of Resources and Postal affairs at Production Solutions.  Carolyn is our go-to expert when it comes to insights about production and postal logistics for our sector. You'll find Carolyn's litany of the supply and logistical woes and what to do about it summarized in our November 1 post.
Here's Carolyn's update as of Today.
The Paper market hasn't changed. There is and will continue to be a shortage and rising prices.  The wise fundraiser will plan and order ahead –as in plan  and order for all of 2022.
The shortage of 100,000 truck driver has driven up the price of freight by as much as 70%, so be mindful of where you stuff is produced and how far it has to be shipped to be assembled and mailed. And be prepared for sticker shock.
Got organizations that rely on premiums continue to expect shipping and delivery delays. Few manufacturers in the U.S.or Europe can provide these items. Most are made in China and travel to their destination by sea.
Postal Mail Delivery
Carolyn reports that when it comes to First Class mail delivery in there's been some sporadic delivery averaging 6 days, but at some spots delivery took a lot longer.  Third class –marketing mail – "continues to look good" according to Carolyn.  11 days delivery time on average.
Paper and Printing
Here are Carolyn's recommendations going forward into 2022.
Plan ahead – and by ahead it's really about all of next year. Organizations' printers/service providers need to understand your requirements for 2022 and organizations should plan on providing updates more frequently than they have in the past.
"The better the details (specs, paper, mail quantities, mail dates, artwork and data dates) – the better equipped the service provider will be in ensuring they are prepared to accommodate their requirements. Be open to modifications (paper types, mail dates) – even while not ideal they are often necessary to get the mail out.
"Manage to meet the art and data dates you as the mailer have set. Service providers aren't holding spots like they were able to in the past. If you're not ready with art of data when the press time opens you could be moved to the back of the line.
"And be understanding and kind. Everyone is trying their best."
Why the Paper Shortage?
Clearly, apart from the overseas shipping issues, a good part of the supply chain problem for direct mailers involves paper.  So why the shortage which has led to allocations, higher prices and fewer choices.
Once again Carolyn offers the most cogent explanation I've heard:
"The paper market is one that is controlled so much by demand/capacity, and this is how the few mills we have left in the US can control pricing.
"Prior to the pandemic demand for pulp started to grow in the US, driven by corrugate [cardboard] demands   while simultaneously China made a play and purchased 3 large US pulp mills for their own corrugate needs.
"These dynamics were already in play and starting to make waves in the paper market when wammo – the pandemic. Since March '20 the demand for corrugate has increased (both US and overseas) and some US mills have moved production of paper to corrugate because they could make higher margins.
"Since the demand for print paper hasn't fallen over the past few years, we're caught in this higher demand scenario where the mills all play off of each other's price adjustments.
"The price increases we're seeing are also resulting from higher wages and increases in logistics costs and fuel increases – but the bulk of the issue is that we just don't have enough US mills to meet our current domestic needs and it's too expensive to import from overseas."
So, there you have it—from Christmas angels to cardboard delivery boxes – a helicopter view of what we're facing as the year ends and we look ahead to 2022.
Roger