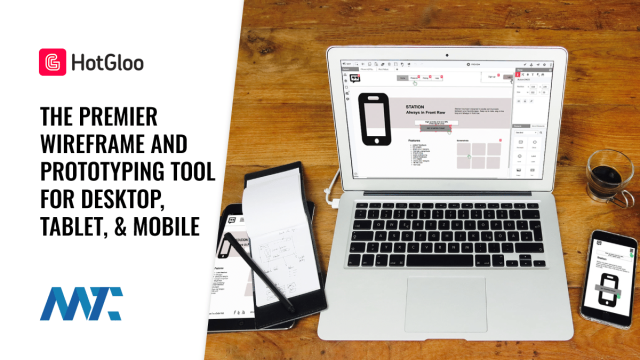 Wireframing is a crucial initial step in designing the user experience (UX) for websites, applications, or digital interfaces. It involves creating a simplified and visual representation of the structure and layout of a web page or application without focusing on detailed design elements such as colors, graphics, or typography. Wireframes serve as a blueprint or skeletal framework for the final product. Key aspects of wireframing include:
Layout and Structure: Wireframes outline the placement of various elements on a page, such as navigation menus, content areas, buttons, forms, and images. This helps designers plan the overall structure and organization of the interface.
Content Hierarchy: Wireframes indicate the hierarchy of content elements, showing which information is more prominent and which is secondary. This helps ensure that important content is easily accessible and the user's attention is directed appropriately.
Functionality: Wireframes can include basic annotations or descriptions that specify how certain elements should behave. For example, they might indicate that a button leads to a particular page or that clicking on an image opens a larger view.
Navigation Flow: Wireframes often depict the navigation flow between different pages or screens within the interface, helping designers plan user journeys and interactions.
Wireframing serves several essential purposes in the design process:
Conceptualization allows designers to visualize and explore different layout ideas and concepts before committing to a final design.
Communication: Wireframes serve as a communication tool between designers, developers, and stakeholders. They help convey a project's basic structure and functionality, ensuring everyone is on the same page.
Efficiency: By focusing on the layout and structure first, designers can save time and effort by avoiding premature design details that may need revisions later.
User Testing: Wireframes can be used for early-stage user testing to gather feedback on the layout and navigation of an interface before more detailed design work begins.
Hotgloo Wireframing and Prototype Platform
If you're a web designer, developer, or creative professional seeking a solution that simplifies wireframing and enhances prototyping, try HotGloo, the go-to tool for crafting exceptional user experiences.
Designing wireframes for web, mobile, and wearables presents a unique set of challenges. You need a tool that streamlines the process and ensures the resulting user experiences are intuitive and seamless. HotGloo was specifically engineered to tackle these challenges.
What Makes HotGloo Stand Out?
User-Friendly Interface: HotGloo boasts a user-friendly interface suitable for novices and experts. Extensive tutorials, comprehensive documentation, and dedicated support are available to ensure a smooth journey.
Mobile Optimization: Work on your wireframes and prototypes anytime, anywhere, with HotGloo's mobile-friendly platform. Collaborate effortlessly with team members and clients on the fly, leaving notes and comments as needed.
Seamless Teamwork: HotGloo is tailor-made for collaboration. Invite colleagues to join you in real-time project collaboration, promoting efficient communication and productivity.
Rich Element Library: HotGloo provides access to an extensive library of over 2000 elements, icons, and UI widgets, making it one of the most comprehensive wireframing tools available.
Browser-Based Convenience: HotGloo operates entirely within your web browser, ensuring compatibility with all major operating systems and browsers. This is crucial when sharing preview links with clients who expect a seamless experience.
Professional-Grade Wireframing: HotGloo empowers you to create interactive wireframes that enhance user experiences. Share project preview links for feedback and see how your project will look and function.
All plans include 128-bit SSL encryption, daily backups, and satisfaction-guaranteed support. Please note that additional VAT charges may apply depending on your location.
HotGloo delivers on every front, with object selection about as easy as you could imagine, as well as a host of other features which should make your wireframing life a whole lot easier.

Tom Watson, .Net Magazine
Don't miss your chance to join the ranks of professionals who have harnessed HotGloo to enhance their design workflow. Sign up for the free trial today and experience the future of wireframing and prototyping.
©2023 DK New Media, LLC, All rights reserved.
Originally Published on Martech Zone: HotGloo: The Premier Wireframe and Prototyping Tool for Desktop, Tablet, and Mobile