Do you know how to change your username on TikTok?
Maintaining a unique and memorable online identity is crucial on any social media platform, including TikTok. Your username on TikTok serves as your digital calling card. It represents your online persona and makes it easier for others to find and engage with your content.
Whether you've outgrown your current username or want a fresh start, knowing how to change your TikTok username is essential. This article will walk you through the process of changing your TikTok username.
How Can I Change My TikTok Username?
Changing your TikTok username is easy. Follow the steps below to change your username on TikTok:
1. Open the TikTok app: Launch the TikTok app on your mobile device.
2. Access your profile: Select the profile icon at the bottom right of the app to go to your profile page.

3. Tap Edit Profile: You will see your current username and profile picture on the profile page. Below your profile picture, you will see an "Edit Profile" button. Tap on it.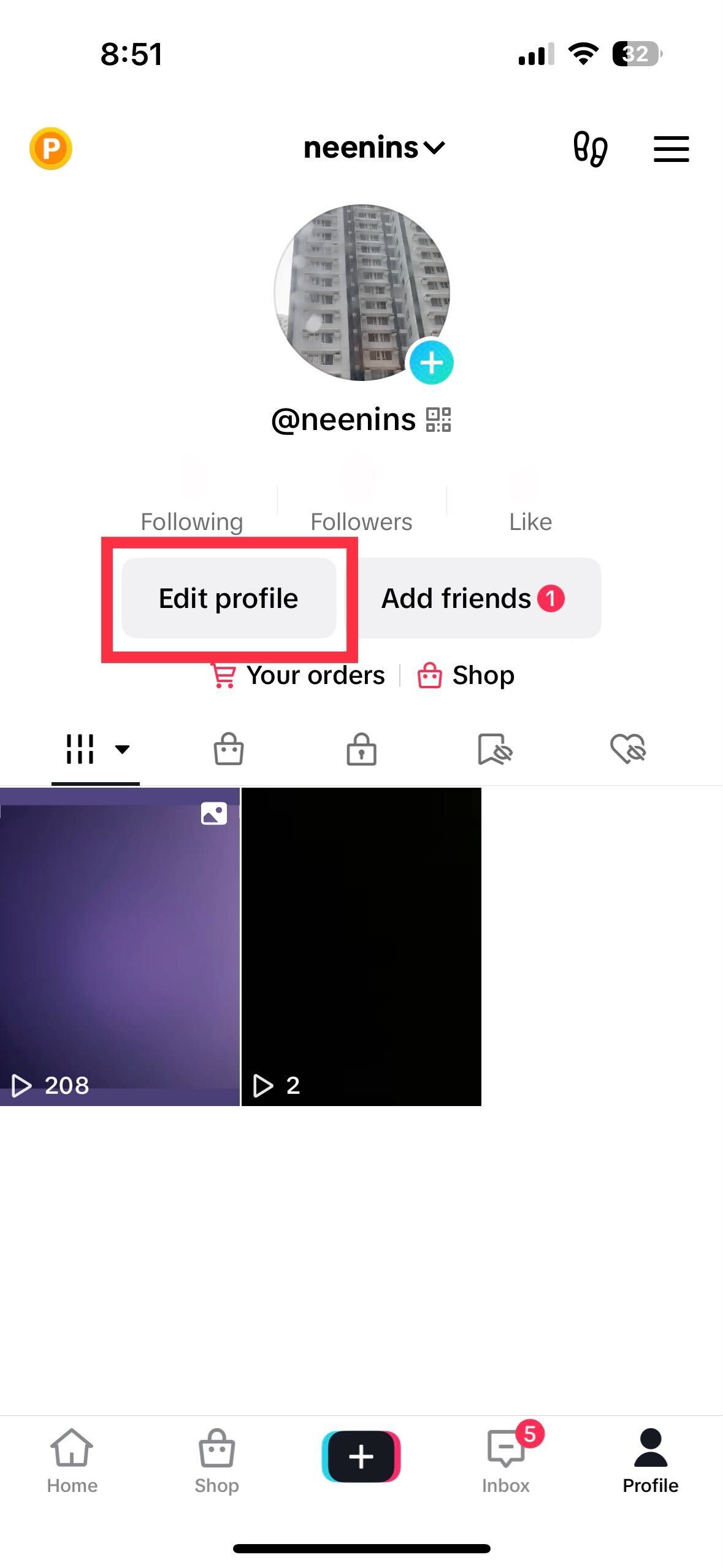 4. Tap Username: You can change your display name, username, bio, and other profile information in the Edit Profile section. To change your username, tap on the "Username" field.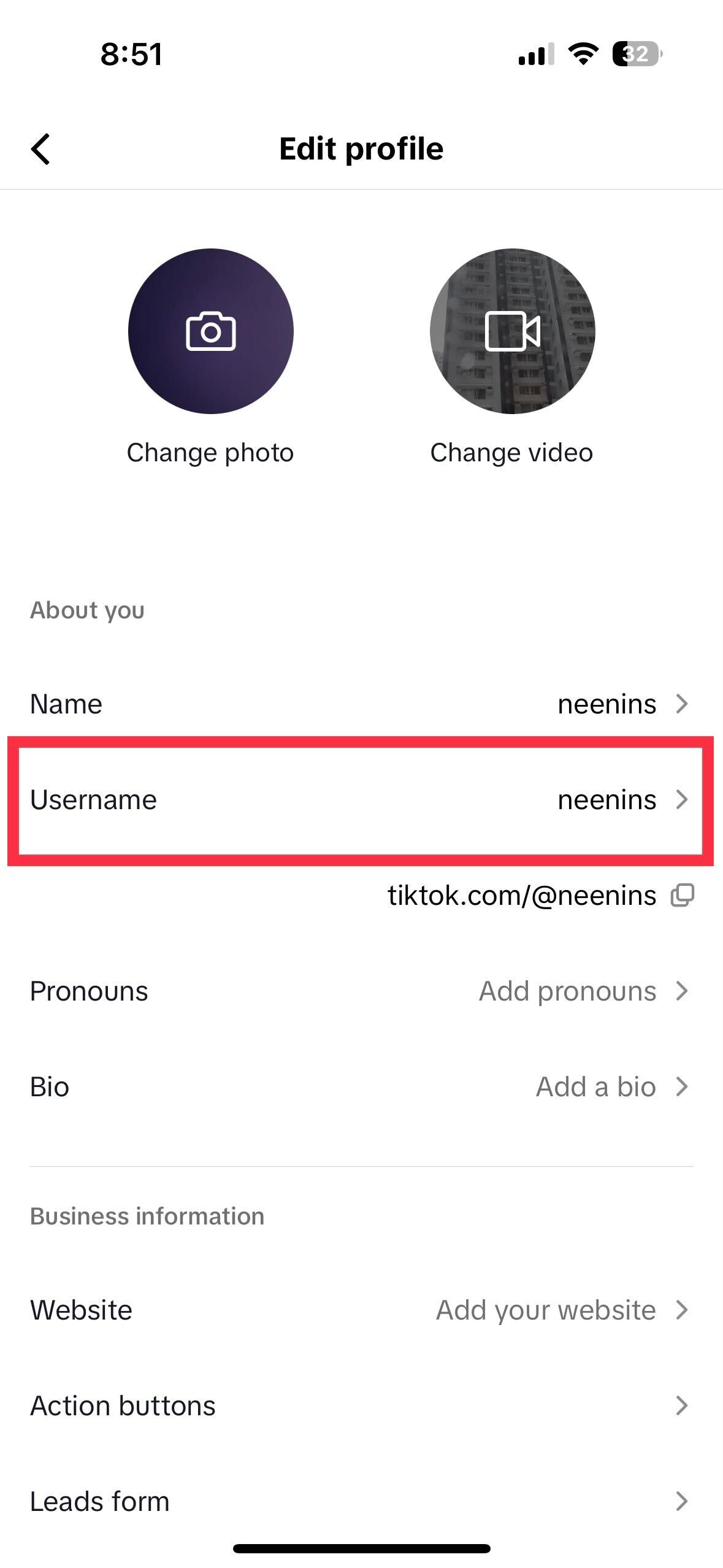 5. Enter your desired username: Enter your new username. To determine if your new username is valid, check if there is a green checkmark beside it. If your desired username is taken, you will see a notice under the username saying, "This username isn't available." This implies that you need to pick another one.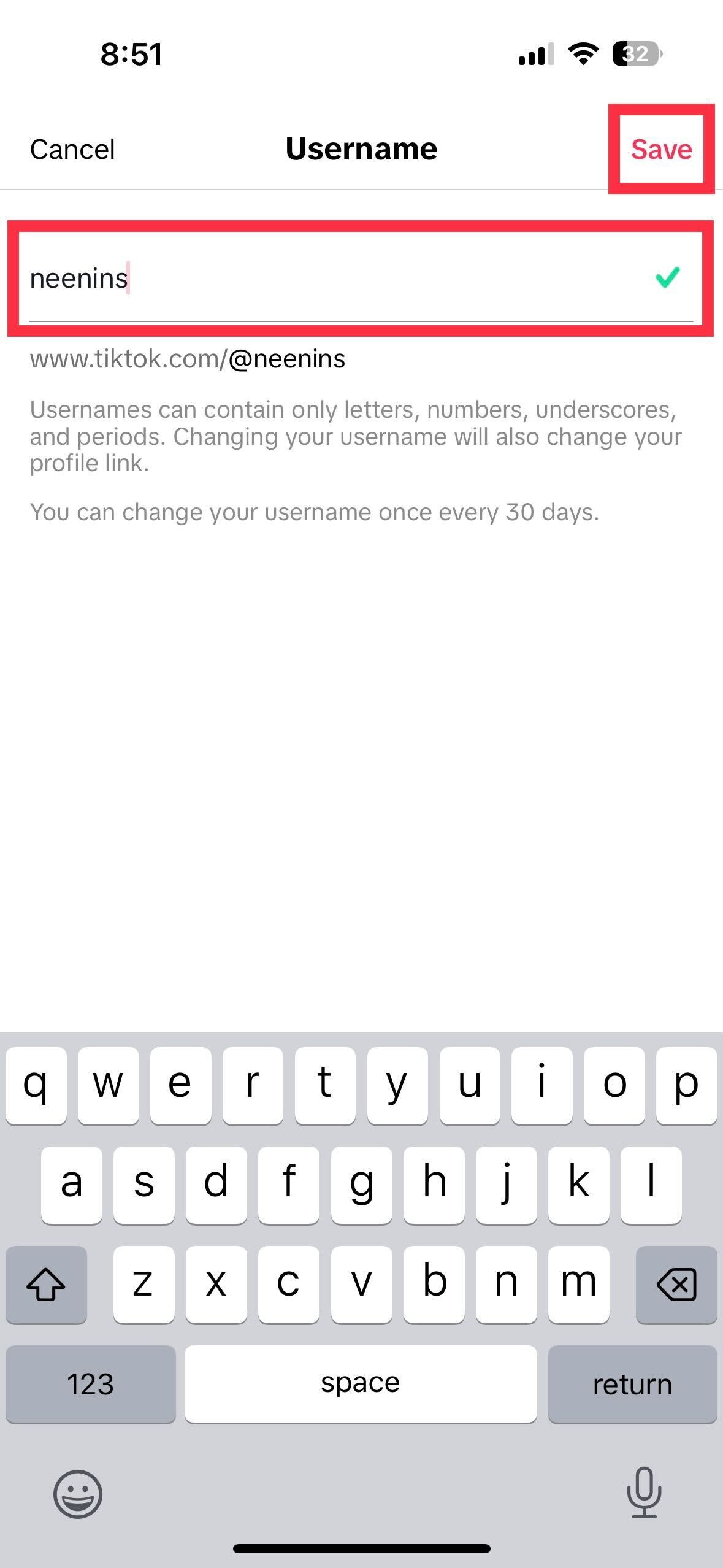 6. Save changes: After finalizing, save the changes on the edit profile page. Tap "Save" and then "Set Username" to confirm your selection and update your profile.
7. Enjoy your new username: You should see a confirmation message once you've successfully changed your username. Your new username will now appear on your profile and in search results.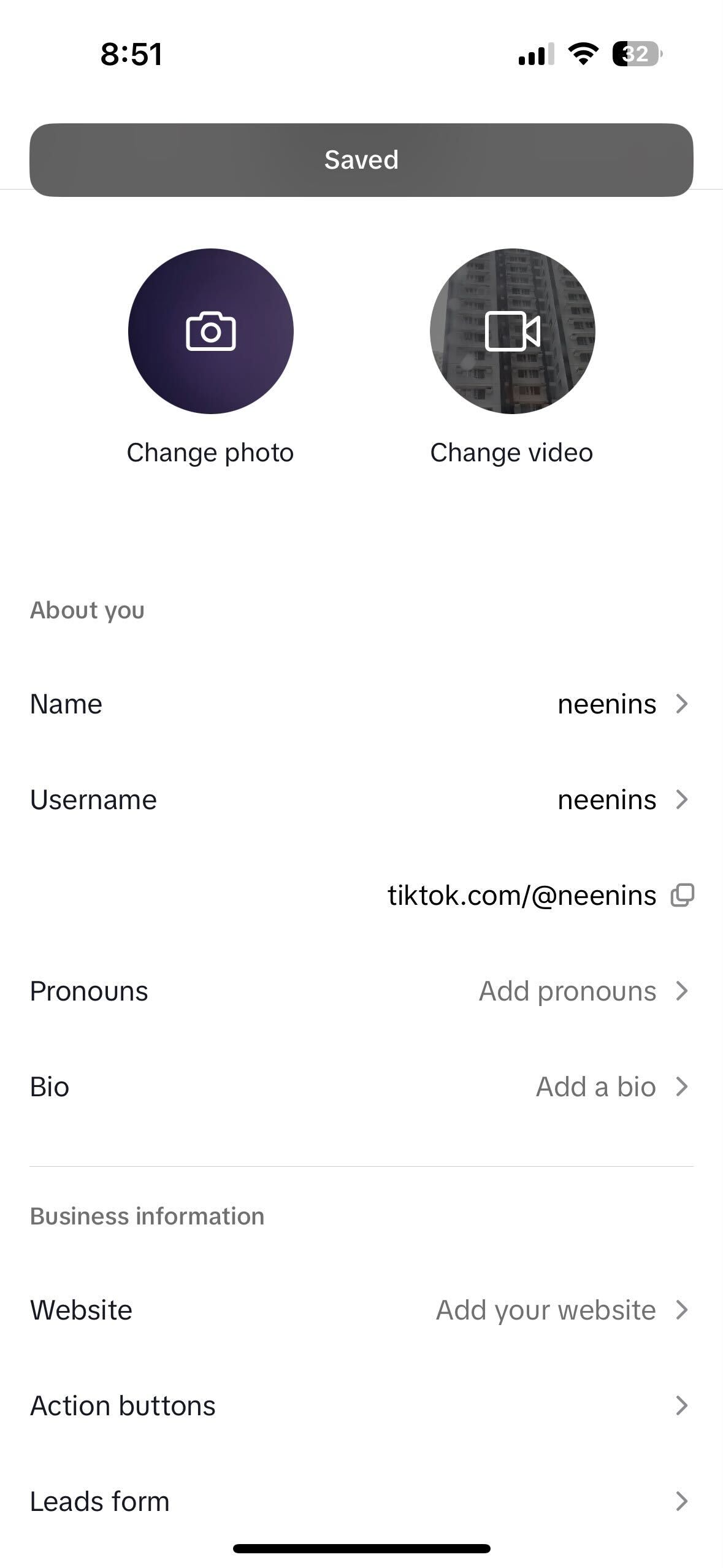 Read more: How to see favorites on TikTok.
Tips on Choosing a TikTok Username
Choosing the right TikTok username is crucial for personal branding and attracting an audience. Here are some tips to help you pick a great TikTok username:
Keep it short and memorable: Short usernames are easier to remember and type. Aim for something concise and catchy.
Be unique: Try to create a unique username that stands out. Avoid using common phrases or generic names.
Reflect your brand and personality: Your username should reflect your brand, content, or personality. Think about what you want to convey to your audience.
Avoid special characters: TikTok usernames can only contain letters, numbers, and underscores. Avoid special characters or spaces.
Consider your niche: If creating content within a specific niche, incorporate relevant keywords into your username.
Stay evergreen: Think about the long-term. Choose a username that won't become outdated as your content evolves.
Use your real name: Using your real name can help build a personal brand, especially if you are creating content related to your life or expertise.
Be consistent: Having the same username on other social media platforms can help with branding and cross-promotion.
Avoid copyrighted terms: Don't use trademarked or copyrighted terms in your username to avoid legal issues.
Final Thoughts on "How To Change Your Username on TikTok"
Changing your username on TikTok is a simple process that can help refresh your online identity and align with your evolving interests. Remember to choose a new username that reflects your personality and content. Following the simple steps in this guide, you can easily switch from your old username to a new TikTok username.
Looking for ways to boost your brand's TikTok presence? Contact the best TikTok advertising agency now!
Frequently Asked Questions
How often can I change my TikTok username?
Your TikTok username can be changed only once every 30 days.
Will changing my username affect my followers or content?
Changing your username won't impact your followers or your posted content. Your old content will still be associated with your new username.
Why does TikTok check the availability of my new username?
TikTok checks username availability to ensure that each username is unique and not already used by another user.
Related Articles
How To Change Profile Picture on TikTok