Our Favorite Logo Design Books
From fundamental best practices to ever-evolving concepts, there's a lot to learn in the world of logo design. If you want to improve your design skills, get inspired, and learn some new techniques, then it's time to hit the books. Luckily, there's a ton of amazing logo design books out there. 
To help you narrow your search, I've compiled a list of 9 of the best logo design books out there. Let's take a look at the best logo design books!
The Best Logo Design Books
There are so many great logo design books out there that it can be tough to sort out which one is right for you. Read on to find out our top 9 favorite books. 
1. Logo Design Love: A Guide to Creating Iconic Brand Identities 
David Airey's book is a great place to start if you're looking to cover the basics and gain insight into how a successful logo designer works. Plus, it includes illustrations depicting the process from sketchbook to final copy. 
You can expect to learn best practices on how to create a complete brand identity, what makes an effective logo design, how to create your own logo and 31 useful design types for creating a timeless logo.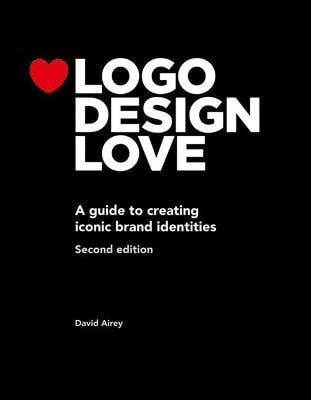 2. The Logo Design Idea Book
Authors Steven Heller and Gail Anderson do a great job explaining the key elements of a good logo design, as well as insights into the logos of iconic brands. The Logo Design Idea Book talks about everything from giving personality to font to how to easily develop a memorable monogram. I recommend watching this book review to deep dive into the contents of the book.
3. Logotype: Corporate Identity Book, Branding Reference for Designers and Design Students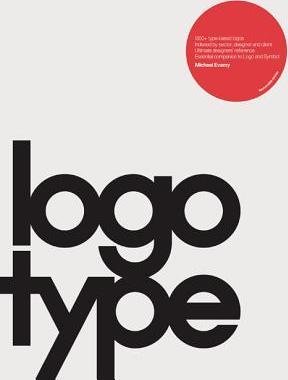 Michael Evamy, a design journalist who works with major design companies on branding and identity projects, is the go-to authority on the topic. His book has been dubbed "an indispensable handbook" and is a "valuable resource to draw on in branding and corporate identity projects." You can expect to find more than 1,300 typographic logos in use today around the world sorted visually into 50+ categories. Also featured are around 40 "focus logotypes" examined in more detail. 
4. Let's Talk Type: An Essential Lexicon of Type Terms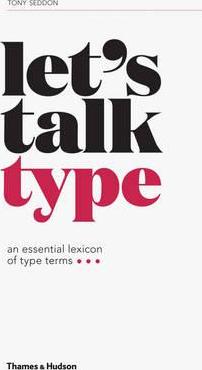 Which fonts work best for emails and what font is used on New York street signs? Who designed Arial and what's the history behind the Times New Roman font? Let's Talk Type answers all of these questions and more while providing a comprehensive design-conscious approach to the subject. Choosing the right font is tricky, but once you're through with Let's Talk Type, you'll be able to choose the perfect type for your message.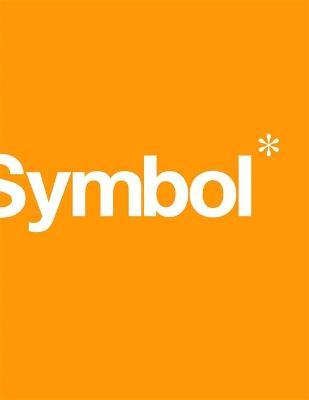 As implied in the title, this book explores symbols' complicated visual language. As a logo's most basic element, Symbol takes a technical approach to the subject. Featuring over 1,300 symbols arranged by groups, this book offers readers an understanding of the effectiveness of visual characteristics.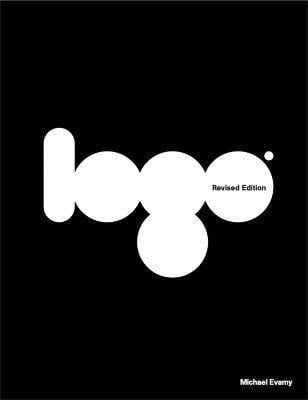 Another Michael Evamy book that should be on your TBR list. Anointed as the bestselling branding bible, Logo has served as a reference book for graphic designers for the past decade. The book showcases a collection of 1,600 symbols and logotypes, which are grouped into visual categories such as crosses, stars, crowns, animals, and people. Logo is a complete guide to the history, development, and style of logo design and is a must-have for anyone seeking a comprehensive snapshot of the full scope of logo design. 
7. Logo Life: Life Histories of 100 Famous Logos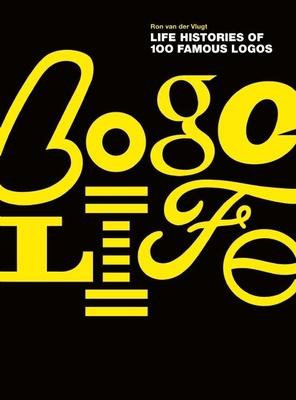 If you want a book that compiles well-known logos into one resource, look no further. Logo Life examines one hundred companies' logos, including most of the early logo designs they used. This allows you to see a before and after snapshot so you can understand how brands have developed over the years. If you're looking to learn about the evolution of many of the world's greatest logos, this is the book for you. 
An unrivaled resource for graphic designers, advertisers, and branding specialists, Logo Modernism contains approximately 6,000 logos. You'll read about the history of a logo, case studies, and the history and work of top logo designers like Paul Rand, Adrian Frutiger, Paul Ibou, Stefan Kanchev, and more. Each chapter is subdivided into form and style-led sections such as the alphabet, overlay, dots, and squares. If you're still not sold, check out this review.
9. Identity Designed: The Definitive Guide to Visual Branding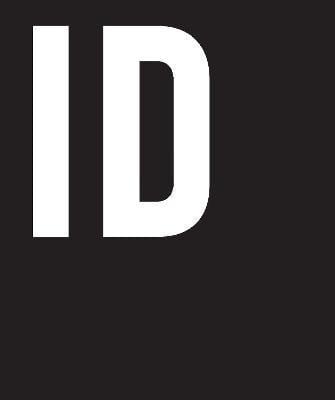 If you want to expand your understanding of how effective logos work, look no further than Identity Designed by David Airey. As the definitive guide to visual branding, Airey breaks down the process and benefits of brand identity. You'll learn methods for conducting research, defining strategy, generating ideas, developing touchpoints, and implementing style guides. Also, this book includes case studies to give you a real-world understanding of how good design works. 
Design skill is all about education and inspiration and the above selection strikes a good balance between the 2. You need to have the know-how to utilize inspiration and creativity. These books should help you wherever you are in your logo design journey. Happy designing! 
The information provided on this page is for information, educational, and/or editorial purposes only. It is not intended to indicate any affiliation between Tailor Brands and any other brand or logo identified on this page.
The post Our Favorite Logo Design Books appeared first on Tailor Brands.