3 Powerful Virtual Fundraising Ideas for Nonprofits
Are you looking to boost your Nonprofit's Fundraising? Check out these 3 powerful virtual fundraising ideas and how you can get started.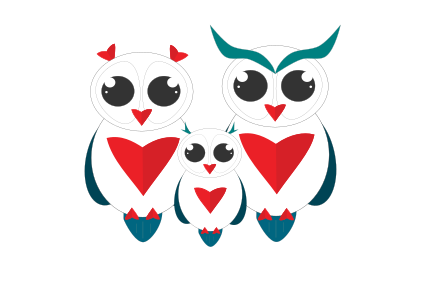 More than 1.5 million nonprofit organizations registered by the Internal Revenue Service as of 2016 (data by the National Center for Charitable Statistics) are one of the largest contributing forces of the US economy with a total 5.5% share in the country's GDP for the same year. The data could seem outdated, but judging by the historically steady increase in their numbers from 2006, nonprofits might still be on the uplift despite the global pandemic.
It is true that the pandemic-inflicted economic downturn could negatively impact nonprofits like all others. On the other hand, global processes like collaboration against climate change, protests against social inequality and racism (#BlackLivesMatter), or social movement against sexual harassment and abuse (#metoo) have brought nonprofits even more prominence. Promotion of the global vaccination campaign is yet another reason why many non-for-profit organizations may even be feeling fine after last year's decline in fundraising.
Risks and Opportunities of New Reality

 
Again, because of the huge variety of possible activities, their financial health depends on what nonprofits are into. Today's uncertainty brings social issues into the spotlight with magnified intensity. If it wasn't for the global pandemic, social inequality wouldn't come under such attention because even developed public health systems apparently demonstrated signs of inequality. At the same time, wider adoption of ESG disclosure standards and the ongoing standardization make corporations around the world brace for increased transparency of their carbon reduction and occupational health & safety policies.  
Lockdowns forced many office workers to abandon their offices for remote engagement, forming a "new normal" for those who haven't got back to office work ever since, or switched to hybrid occupational schemes. Social distancing caused severe threats to mental health for many, emphasizing the need for flexibility and adaptation for future changes. Nonprofits have always excelled in the online field, and the pandemic-caused problems brought them new opportunities apart from risks.
Types of Nonprofit Activities
Non-for-profit organizations, despite what their name suggests, can make money. Unlike commercial companies, this isn't their stated business purpose. Whether they generate taxable profits or not, depends on whether their activity coincides within the government-approved purpose, such as:
Scientific research and development,
Education,
Consulting,
Humanitarian aid,
Socially oriented advertising,
Human rights protection,
Political activity, and not only.
3 Tips to Raise Funds Online
The first important thing is to distinguish four different types of funds in possession of non-for-profit entities:
Own funds which are made of charter capital and income from commercial revenue-making activity.
Borrowed funds which are raised with bank loans or issuing securities. Interest paid to the crediting party or to a security holder in a form of interest income implies being not free-of-charge;
Public (budgetary) funds. Commonly given as grants for scientific or sociological research, free-of-charge in most cases.
Target financing. It may need to be paid for if it comes from membership dues or sponsor funds. On the other hand, it could take a form of non-refundable donations from charitable funds, volunteers, and other nonprofits.
Donations and Government Grants
Depending on jurisdiction, nonprofits receive different treatment from the government, depending on the type of activity they're into. Russia's a good illustrative example: there is a law on "foreign agents" in effect which imposes a number of restrictions and obligations on nonprofits, for instance, mandatory registration as a nonprofit entity with functions of a foreign agent, submission of audited annual reports to government controllers, or marking the origin of any publication as a "foreign agent".
To be treated that way, nonprofits in Russia have to receive financing from foreign stakeholders and participate in political activity which is very broadly defined and interpreted. With intensified state control in almost all segments of social, economic, and political life in the country, donations and grants received from abroad soon became an unwelcome source of financing because of psychological pressure and demotivation to take part in anything with a slightest political taint.
That explains why nonprofit investigative journalists without public registration recently proved more effective in discovering the "ugly truth" as compared to official media and international organizations which have official representation in Russia. Without access to government funds, those organizations do their best with online tools of promotion.
Social Media and Blog Posts
Social media platforms continue to play an enormously important part in fundraising. The recent revelation of the "secret archive" by Gulagu.net could have come completely unnoticed, if it wasn't for the subscriptions on its YouTube channel. First – they provide an easy opportunity to apply for charitable support, secondly – because of being public platforms, social media causes fairer coverage in the official press.
Then there is blog posting, a common tool to increase recognition of a brand, with the important difference that there isn't any brand as such in this case. At the same time, wider attention here is even more vital. Not only does the usage of sponsored posts on your website bring organic traffic to nonprofit organizations' accounts in social media, but it also raises higher awareness of what they are doing. A good illustrative example is Bellingcat's investigation into the downing of MH17 which received esteemed recognition in the press and brought much needed transparency to the case.
Online Tools
For non-for-profit organizations of arbitrary profile, it is highly advised to take a closer look at online platforms and specialized tools to ease engagement with their stakeholders. Social media may be a good free start, but it's more like fishing with a fishing rod instead of trying a net.
Online platforms are a great place to meet potential supporting volunteers. For instance, GivingWay has done well as an online marketplace for emerging markets where nonprofits and their sponsors are probably needed more than everywhere else. Tailored to particular needs, the platform provides useful tools to make engagement with volunteers easy and effective.
Nonprofits That Change Life
If it wasn't for Masaka Kids Africana and its founder Suuna Hassan, we'd probably never see all those African kids (many lost their parents, raised in poverty) dancing and singing with joy and happiness. It is when you understand that nonprofit organizations are actually game changers which need support even more than commercial companies. Unlike the latter, nonprofit organizations are more restricted in opportunities to raise funds:
They won't get a bank loan, at least not that easily,
Their activity frequently comes under heavy oppression from the state,
Often they don't even have an online representation in the form of a website.
This makes them especially vulnerable on the initial development stage when it all runs largely on good will and own savings of founders. Until the moment of official registration (a thing which may or may not happen ever), nonprofits are very dependent on online tools in meeting with people to support their activity.
About the author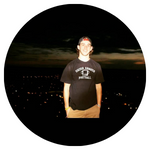 Thomas Lore is a 25-year old writer. As a creative and diligent freelance blogger, he is always seeking new ways to improve himself.
You have a story to tell. We want to help.
Let's create memorable content and reach tens of thousands of people.
The post 3 Powerful Virtual Fundraising Ideas for Nonprofits appeared first on GlobalOwls.