How New Brands Can Survive The Tight Pet Industry Niche

Are you looking to start a new business in the pet industry? Check out what you need to know to create a successful pet business.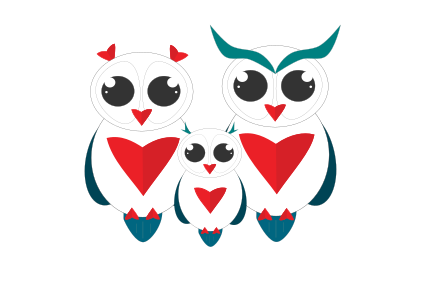 Despite the recent economic fluctuations, it seems that several businesses are still booming left and right. With society slowly recovering and blossoming out of pandemic conditions, up-and-coming entrepreneurs are taking the chance and pursuing all kinds of business ventures. One likely and profitable endeavor is plunging into the pet industry.
The generation of pet owners today is far from what they were before. People are more involved and meticulous with what their animal companions eat, drink, and play with. They are also more considerate of their living conditions, providing proper bedding and even accessories. So, having a pet business in today's climate is more than ideal. However, starting companies might find establishing themselves quite difficult given their tough competition. Therefore, read on to find out how new brands can survive the tight pet industry niche and thrive in their operations.
Appeal To A Broader Market
Nowadays, a more exotic and wide range of animals is becoming popular choices for pets. Gone are the times when brands would only encounter cat and dog owners. Today, you can find everything from reptiles, arachnids, and underwater gems such as an axolotl in numerous households.
Most older and well-established brands cater to the more traditional pet choices and have yet to accommodate the new range of additions. At the same time, the majority of these companies don't feel the need to branch out as it seems like an unprofitable business move. This is where newer brands can make their mark. Although tarantula owners might not be as many as the cat ladies, they are still a significant target demographic you can cater to.
If you establish your brand firmly as one that is inclusive of all pet options, then you can effectively market to a specific target audience and be known in that community. Usually, owners with unique pets are in a tight-knit circle, and news is sure to get around quickly. So, that guarantees growth by word of mouth. Additionally, you won't have much competition, making establishment easier.
Up Your Packaging Game
As previously mentioned, word of mouth is a prominent marketing tool in the pet food industry. Big brands have a significant advantage over smaller ones, especially in the dog treat segment, when it comes to clientele and sales. These business giants have mastered the art of effective and enticing marketing. However, growing companies can quickly catch up by employing the same techniques.
There are various ways to enhance product marketing, but it is recommended to start with the dog treat packaging and clever sales pitches. There is a large and active market for dog food, so this ensures quick success. Although most pet owners have already developed loyalty toward higher-end and more popular brands, many of them are willing to try new products. This is what new companies should take advantage of. Brainstorm countless ideas until you have an eye-catching and persuasive output to launch. With an effective outcome, young brands will surely hold their own in the pet community.
Expand Product Range
It might be difficult for starting companies to release a long line of products at the beginning of their career. However, offering a wider variety than more prominent names has a business advantage. Fresh entrepreneurs can market themselves as an inclusive brand with the promise of producing new items that more popular companies don't provide. This power move will encourage potential customers and investors to put more money into the up-and-coming business model.
Branch Into E-commerce
In their earlier years, pet shops have always been small retail stores in friendly neighborhoods. Nowadays, these charming stalls are far more advanced and expansive.
Don't get us wrong; physical pet stores are slowly gaining an increase in sales. However, online shopping in the pet market has shown an extreme growth in numbers, nearly four times more than what they made in 2013. Customer preference is also projected to rise to 9.4%. This proves how effective e-commerce is as an avenue for improved sales.
For young companies to infiltrate and dominate their competitors, they must utilize all possible platforms. Frankly, they won't stand a chance as a physical store alone. With that, it is incredibly beneficial to incorporate e-commerce into your starting business and make it competent in today's society as well as accessible to a vast market.
Put Your Brand On Top With SEO
To elevate one's game even further, don't stop at simply adding an online store. Instead, dive deeper into what the digital realm can offer and maximize search engine optimization as one of the tools to grow a business.
SEO is one of the first steps aspiring businesses should take in conquering the online world. It helps marketing efforts significantly and renders organic traffic. Not to mention, early utilization of search engine optimization garners long-term advantages for companies. Therefore, it is vital to implement strategic changes in your online brand and marketing to increase your chances of digital success.
Creative Content Marketing
Lastly, don't neglect the importance of content marketing. Even after SEO efforts, if potential customers are not impressed with what a new business has to offer, they won't hesitate to click elsewhere. Consider your online presence as the make-it-or-break-it aspect of your business. Customers rely on this to decide whether or not they should make a purchase.
Creative content marketing partnered with effective search engine optimization increases traffic drastically and brings in clients. First, make sure your brand is well-established and transparent. Customers need to associate you with an image that resonates with them. Next, consistently put out convincing material buyers to get your product. Finally, remember to use the right headlines and keywords to entice readers.
Another thing new businesses can do is write about pet-related woes to entice an audience that is in need of solutions. Additionally, don't just aim to attract clickers but strive to make a long-lasting impression. So, create content that is meaningful, informative, and worth sharing to bring in the numbers. Make sure it is also true to your brand and stands out to set yourself apart from competitors.
You have a story to tell. We want to help.
Let's create memorable content and reach tens of thousands of people.
The post How New Brands Can Survive The Tight Pet Industry Niche appeared first on GlobalOwls.