Who says that links need to be long and complex? With as much time and attention to detail as digital marketers and creators put into their creative materials, shouldn't there be an easier way to get more bang for your buck? Or in our case, more metrics, link tracking, and integrations that can take your links from a plain URL to an experience your customers will love. Welcome to Bitly where you can transform your online links using an array of features that power every detail of your link experience. A link isn't just a link with Bitly, it's an opportunity to change the way your brand or business represents itself online, and you can start today using our free plan.
Are you ready to leverage all the features the free plan has to offer? Read below to discover how this plan can help take your links to the next level.
Shorten links
Links are critical tools that connect customers to your business and brand. It tells them who you are, what you offer, and provides visibility in your market. The time of long, lengthy, complex links are yesterday's news. Link shortening is a super simple tool that gives you a nice and clean URL where you can track clicks and measure metrics. Bitly makes it super easy to paste, edit, and shorten your links from your browser or through an integration partner. There is no guesswork needed, simply insert your favorite link into our link shortener and in one click your link is instantly transformed. For a social media marketer looking for a polished, professional way to share their client links, this is the best tool to get you started. When you sign up for our free plan, you can get started with 1,000/monthly links.
Custom back-halves
What is the bread and butter of marketing? Customization and branding. Without it we're unable to cement our online presence and make ourselves distinct from the competition. In a sea of website links, how can one business truly stand out? Bitly's solution to this problem is our custom back-halves. With the free plan you can customize your links by editing the back-halves with individual names to give people a preview of where you're sending them.
Our custom-back halves provide endless opportunities for expanding how people engage with specific parts of your website whether you're a digital marketer or an enterprise organization. When you customize the back-half of a URL your target audience or customer will be more inspired to engage with your brand. Let's say I'm restaurant owner who wants to drive traffic towards my new menu, I can use the custom back-half to say: 
Sounds simple right? When you sign up for our free plan, we give you 50/monthly custom back-halves to get you online quickly, safely, and securely.
Track reporting analytics
What is there not to love about analytics? They are the oil that helps get the online machine running and most importantly helps to answer the question of "Why"? Why do my customers love this page versus another? How has engagement changed over the past few months on my social media? Where did this international customer come from? Whether your "Why" is good or bad, analytics helps to fill in the blanks and bring the whole picture into frame. When you create links with Bitly, the data helps you analyze your cross-channel performance so you can understand how well your programs are running. You can reevaluate how your links are performing and monitor your link engagement data in one place. Bitly loves to give our customers all the metrics they need to help improve their online experience. 
When you sign up for the free plan, you'll have access to data and analytics like:
• Link history to view the performance of your links over time
• Link reporting that will provide detailed performance metrics on each link
There is nothing like a deeper dive into your link performance to help improve your skills as a social media manager, digital marketer, or creator. Once you understand how a customer is engaging with your online content, the sooner you can begin to scale and grow. 
Social
The world of social media grows more complex everyday. Whether you're an influencer or social media manager, there is always a new platform, algorithm, and trend to follow. We completely understand that social media is becoming its own universe and understanding how to navigate it can be tricky to say the least. One of the most effective ways to make a name for yourself in the social sphere is to have control over your brand and the type of content you are sending out. Whether it's shortening links to make a post look cleaner and more professional or using the custom back-half feature for a temporary campaign, there are many ways Bitly can support your social media goals. 
If you're a small business partnering with influencers, you can use our free plan to track the link clicks and referral information of each individual person. Create short links and track their performance? Sounds like a winning combination! Our free plan also features a seamless social posting feature that lets you integrate your account with Twitter so you can post a link right from the Bitly dashboard. With over 206 million people currently using Twitter this is a great opportunity to measure how people are engaging with your links on one of the most popular social platforms today.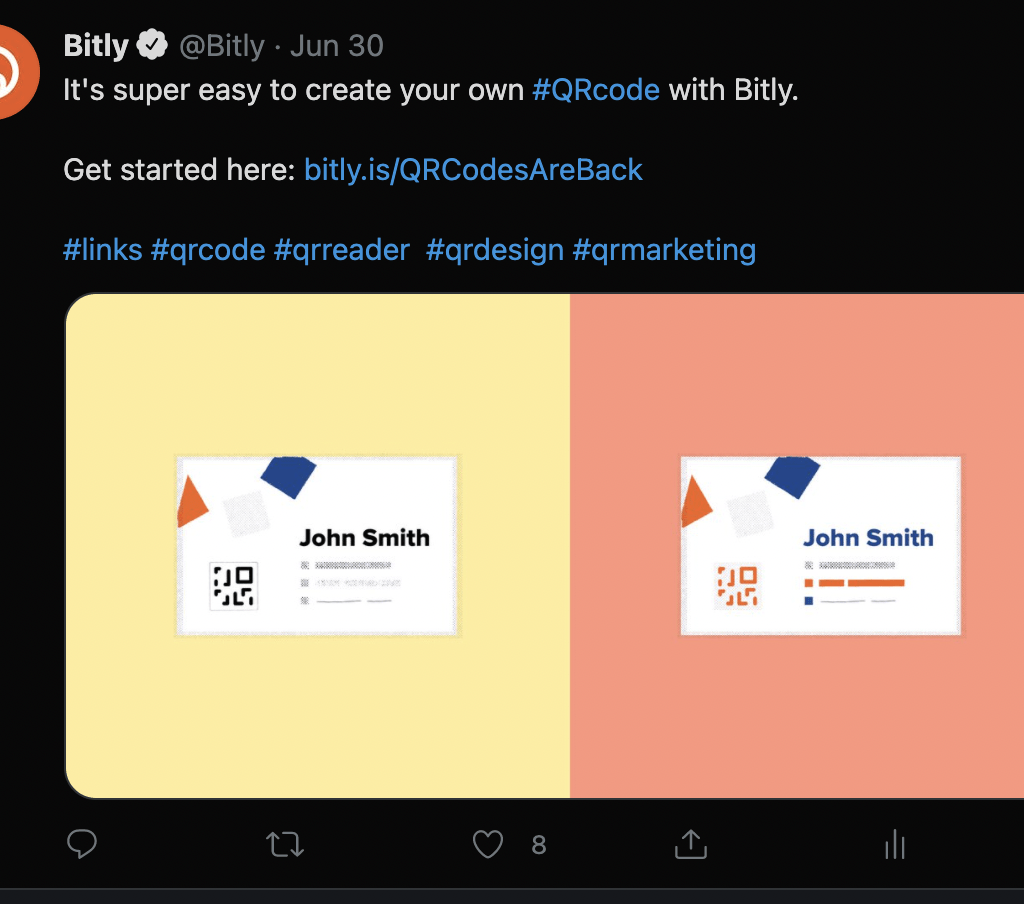 Integrations
Whether you're a digital marketer or enterprise organization, it's not a stretch to say…you probably have a lot of tools at your disposal. You know the kind we're talking about, design tools, posting tools, management tools, need we say more? It can be tough having a streamlined workflow that sets you up for success when you have 50 tabs open at one time. Bitly makes it easy to connect to the tools you use everyday with our state of the art integrations and API that make it easy to integrate your favorite tools and apps right into our platform. Our enterprise-grade security lets you integrate all of your technologies safely and securely whether you have 5 tools or 50. It's that easy, the only thing left to do…is get started.
Why wait another minute? Get ready to let your business shine online with Bitly today. Get started now with our free plan!
The post Top Ways to Leverage the Bitly Free Plan appeared first on Bitly | Blog.